Introducing FORESTERRA
FORESTERRA is an ERA-NET Project within the EU's 7th Framework Programme, with a duration of four years and a budget of almost two million Euros. FORESTERRA's objective is to improve the coordination and cooperation in Mediterranean forest research among different entities from Europe and North Africa and to open possibilities for greater scientific cooperation with other Mediterranean Climate Areas.
FORESTERRA call for proposals (Collaborative Projects and Networking Actions). Launching date: 4 November 2013
FORESTERRA is launching a transnational joint call for project proposals based on funds from participating countries. Thanks to the agreement of the partners on common prioritized research topics for Mediterranean forest areas, the network will enable a better use of research funding whereas the human resources as well as research facilities will be complementary and more effectively utilized in order to reduce the high fragmentation of Mediterranean forest research and to maximize its impacts.
The call will fund:
Networking Actions, on the Thematic Research Area 1: Understanding global change drivers, impacts & indicators on forest ecosystems: a Mediterranean-scale approach (Global Change).


Collaborative Projects, on the Thematic Research Area 2: Fostering forest system resilience through managing biodiversity, from genes to communities (Biodiversity).


Launch of the call: 4 November 2013
Closing date for proposals submission:


Collaborative Projects:

First stage (Pre-proposal): 15 January 2014, 13.00 CET
Second stage (Full proposal): 7 July 2014

Networking Actions: Full proposal: 15 January 2014, 13.00 CET


The Call will be published on 4 November 2013 at the FORESTERRA website
FORESTERRA Steering Committee Meeting, Barcelona, Spain, 3 September 2013
A meeting of the FORESTERRA Steering Management Committee took place in Barcelona, Spain, on 3 September 2013. The venue was the the Sant Pau UNESCO World Heritage Site in Barcelona, where is located the new EFIMED Office.
FORESTERRA Networking Workshop Marseille, France, 12-13 December 2013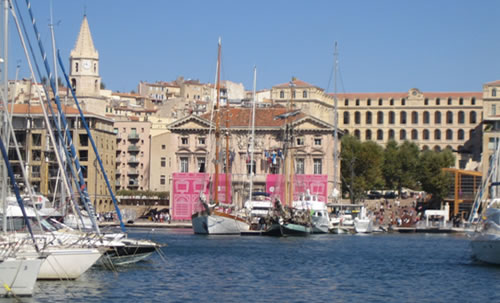 A FORESTERRA Networking Workshop will take place in Marseille, France, on 12 - 13 December.
The workshop aims at fostering collaboration between existing national forest research organisations in order to improve future coordination and maximise research impacts in the Mediterranean region.

More news:
FORESTERRA Workshop in Sofia (Bulgaria) 27-29 May 2014.
FORESTERRA organises a workshop to disseminate FORESTERRA results to non-partner countries (Middle East and Balkan countries). The WSs will aim at exploring the possibilities of strengthening the cooperation with different stakeholders from potential new countries – researchers, funding agencies and also to explore possibilities for participation by partners from new countries in the joint activities.